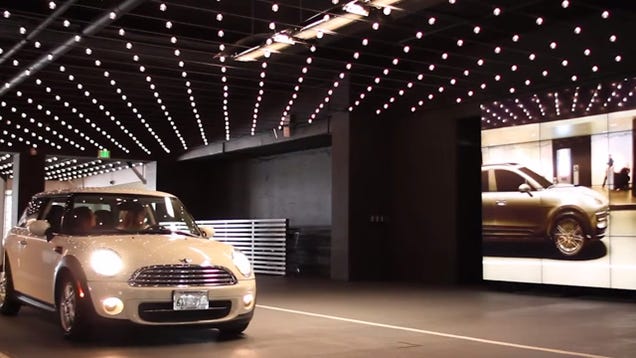 Porsche is giving people a chance to see how they would look behind the wheel of the Macan. Well, they aren't handing out cars but they have created something called the 'magic mirror'.
Jointly developed with Thinkingbox, the magic mirror uses cutting-edge software and technology to transform any car into a Macan.
The magic mirror was installed in the parking garage of the Westfield Century City Mall in Los Angeles, California and as drivers drove past the mirror their car was replaced by an image of a Macan. Over the course of 10 days, more than 900 drivers got to experience the magic mirror and a number of them were pretty impressed by the marketing stunt.
So, did most of them go 'Mirror, Mirror on the Wall! Who's virtually sat in a Macan?' Well we wouldn't know but Porsche certainly has given them the opportunity to say so.