Mitsubishi has unveiled the Lancer Evolution X Final Concept ahead of its debut at the Tokyo Auto Salon in January, 2015.
It's truly sad to see a legend bid farewell away but a final hurrah was in order and Mitsubishi is all set it to give it one. It features a matte black paint, new chrome details and gloss finish on the roof and the rear spoiler.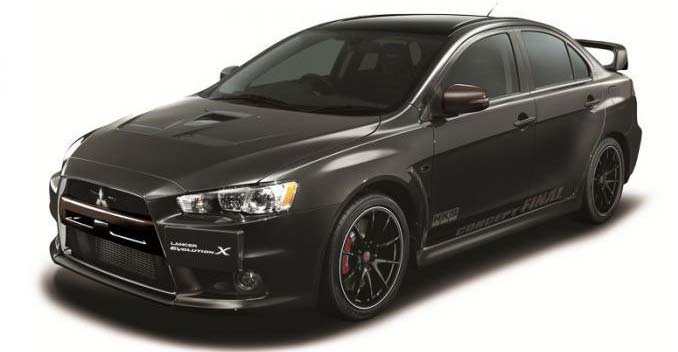 However, the most significant improvement is under the hood, where serious upgrades have been made to the 2.0-litre engine. The engine gets a new turbocharger by HKS, new intake and exhaust systems and a new ECU. The motor now produces 480bhp, which is sent to all wheels via a 5-speed manual gearbox. The final edition also receives an HKS height adjustable sports suspension and 19-inch forged aluminum wheels by Rays.
We await the full reveal of the Lancer Evo X Final Concept during the Tokyo Auto Salon, set to take place from 9 to 11 January, 2015.