The latest addition to the list of exhibits in the National Motor Museum at Beaulieu (UK) is King of Rock & Roll - Elvis Presley's 1977 Cadillac Seville. Though the car was manufactured by General Motors, Presley's 1977 Cadillac Seville V8 Automatic sported a body custom-built by Fisher for Cadillac.
In terms of features, the car has electronic windows and mirrors and a grey interior with wood grain accents on the dashboard, doors and steering wheel. Fun fact: the King bought the burgundy and silver Cadillac in October, 1976.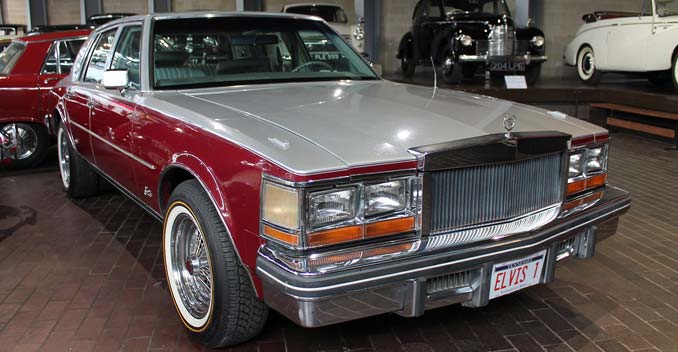 It is said that Elvis Presley bought over 200 Cadillacs in his life and not just for himself, but as gifts for friends, family and sometimes, even strangers. Interestingly, the Cadillac was the last car he bought and also drove it on the day before his death.
His father gifted the car to Presley's girlfriend - Ginger Alden - after his death.