The car was first revealed in September and then finally made its public debut the following month, but the excitement about it had already started building-up since the 2013 LA Auto Show. The 2015 Land Rover Discovery Sport will finally make its way in to showrooms in Europe in January, 2015 and India isn't too far behind on the list of markets. The SUV will land on Indian shores in the first-half of 2015.
The Discovery Sport - a compact SUV - will take on the likes of the BMW X3, Audi Q5 and the Volvo XC60. Since the idea is to be compact and yet offer more, interested folks will be able to pick their Discovery Sport with 7 seats with the option of a 5-seater. Though built on the same platform as the Range Rover Evoque, the Discovery Sport uses 50% new parts in comparison to the Evoque. The focus of the engineering and design team was to build a car that would be more compact, and yet hold more people and luggage.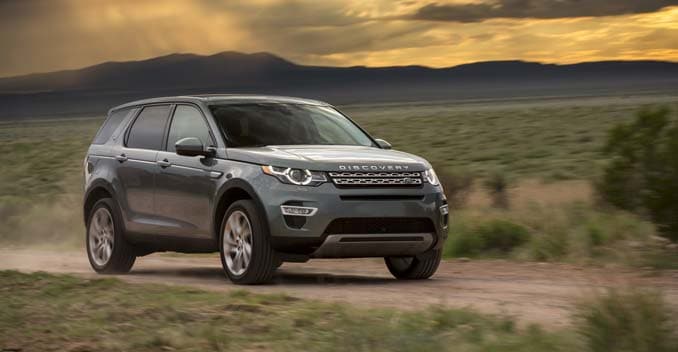 The new integral multilink rear suspension has allowed for the engineers to give the car the 5+2 seating option. The British carmaker was candid enough to accept that the third row of seats is primarily for kids up to the age of 13. The SUV will be offered with 3 rather familiar powertrains, i.e. the 2.0 Si4 petrol with a 9-speed ZF automatic gearbox, and the 2.2 TD4 & SD4 diesels - which will come with the optional 9-speed auto or 6-speed manual transmissions.
Considering the Land Rover label, it goes without saying that the SUV has brilliant off-roading capabilities. It can wade through 600mm water, while the updated Terrain Response system helps it drive on different surfaces. Interestingly, the Terrain Response now includes a Dynamic mode (with Adaptive Dynamics) for flatter cornering, and sharper steering.
The car's braking system imitates the effect of a torque vectoring differential for improved cornering stability and agility too.