Skoda had released the first sketch of the all-new Superb earlier this month and now there is another one out which focuses on the rear of the car. Skoda also confirmed that the vehicle will debut in Prague in the middle of February 2015.
The debut will be followed by its introduction at the Geneva Motor Show in March, while it will hit the market scene in mid-2015.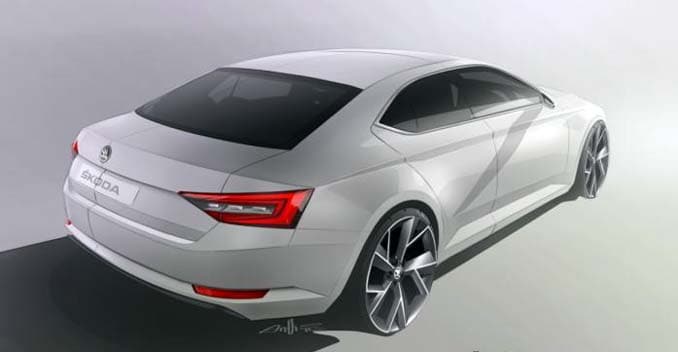 According to the people at Skoda, this third generation of the Superb, is striking and borrows a lot of the expressive design from the Vision C Concept.
The new Superb will be 20mm longer and 50mm wider, but is expected to lose around 75 kg. It is likely to borrow the engines that currently do duty on the Volkswagen Passat. More will be revealed soon, so stay tuned!